The kitchen is the most important part of a house. This is the place where our meals are created- it fuels the body, mind, and soul and takes care of all the friends, guests, and family gatherings. Life is created in the kitchen itself. As the kitchen is referred to as the heart of the home you must want it to look the best of all. We spend most of our time in the kitchen then why can a kitchen not be classy? If it's made in such a way that offers more space to you with a good look. To get the kitchen of your dreams, a Kitchen renovation is one of the best things you can have. Whether your kitchen is spacious or compact, open or not, anything that can add value is the kitchen renovation itself. When it comes to making changes you can change your kitchen the way you like! Changing your kitchen décor may not hit your bank if planned according to your needs, desire, and budget. The kitchen design possibilities are endless as everyone's preference is unique. Come let's find out some of the most popular kitchen design ideas that are evergreen with a basic design keeping other factors in mind as well. These are all approved and suggested by experts.
TWIST WITH CERAMICS – CHANGE THE KITCHEN DECORS: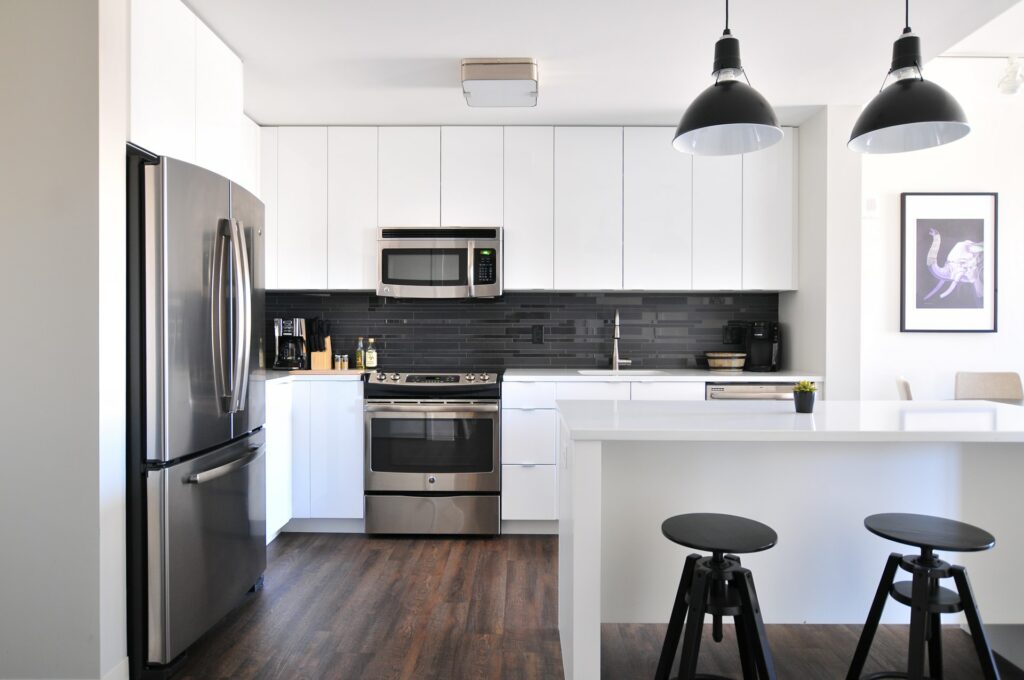 Photograph by @ naomish
Ceramics have always been an ideal choice for kitchen renovation, as being easy to maintain and clean. It looks way more beautiful and classy. Ceramic tiles on the floor are slip-resistant which is a great period. Matte tiles are always preferred for kitchens. It is the most popular option for a kitchen backsplash. Ceramic tiles are incredibly versatile. Since it gives an aesthetic look to your walls and floor and also is easy to clean and manage it is a good design.
DISPLAY ON WALLS- THE TRUE ESSENCE OF A RENOVATED KITCHEN: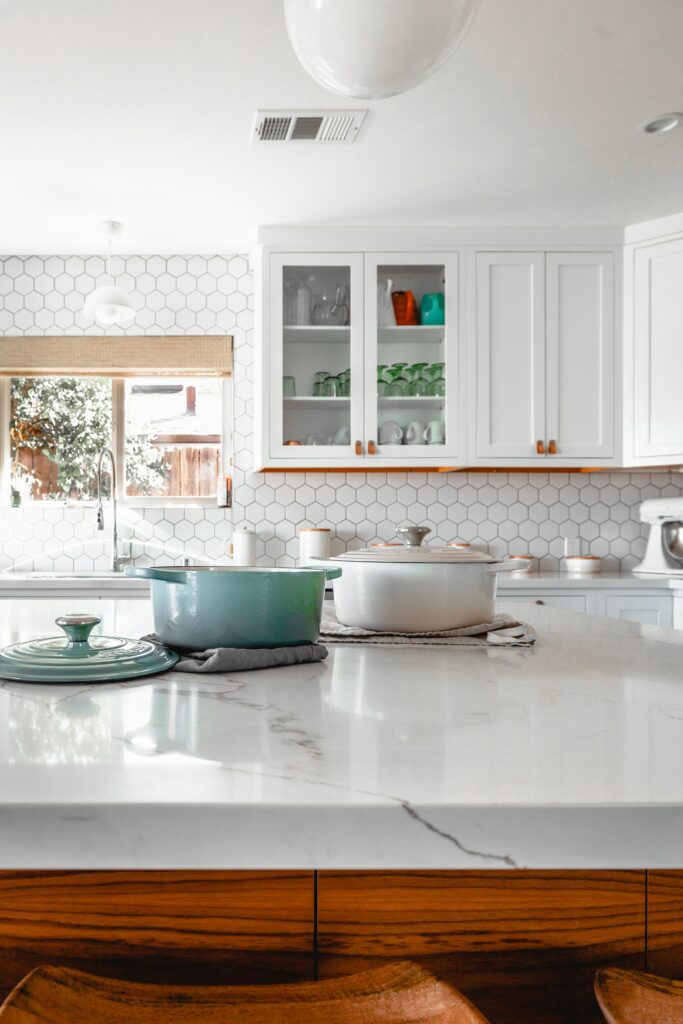 Photograph by @ roamincolor
Open shelves at the most eye-catching center of your kitchen will let you help to showcase your crockery in a manner of decorating your kitchen which is itself a good method of storage and decoration at the same time. Fill your wall with open shelving and add wooden paneling to create a feature. Should consider it if you have a nice collection of cutleries to showcase!
WOODEN TOUCH TO YOUR NEW KITCHEN DESIGN: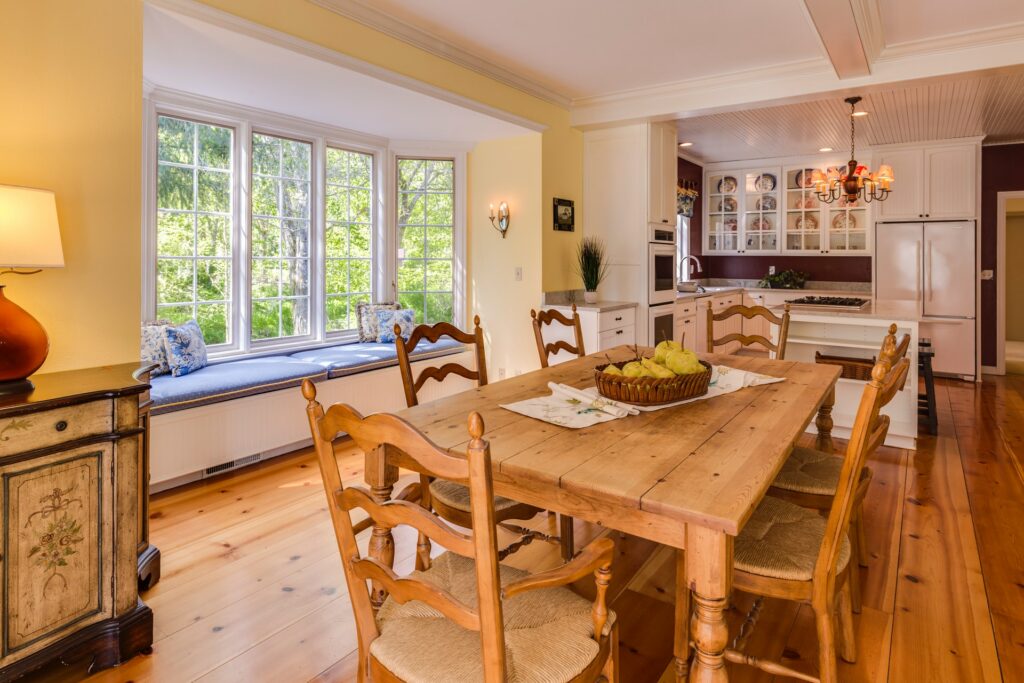 Photograph by @fromitaly
Woods and furniture seem quite the same. It has always been a popular choice among the majority of people. A wooden texture to your cabinets and seating area can do a fantastic job to make your kitchen look more vintage. With a twist of wooden effect, you can keep your kitchen renovation simple and also bold at the same time.
EYE-CATCHING TILE- A GREAT RENOVATED KITCHEN DESIGN!: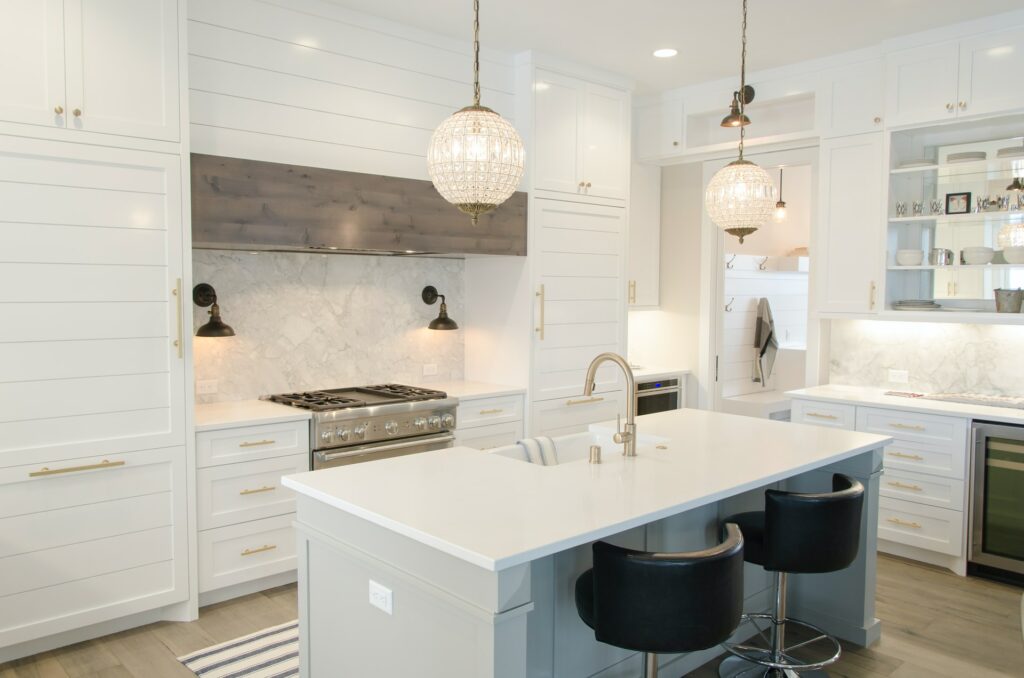 Photograph by @ aahubs
Kitchen wall tiles design is an essential part of the interior decor, want something vibrant that matches your vibes and feels significant, go for some unique design tiles following your crazy pattern and choice which can add a 'wow' to your kitchen. Do not forget to match the cabinets and countertop according to the same.
PAINTED FLOORS – A TOUCH OF GLORY TO YOUR NEW KITCHEN DESIGN!: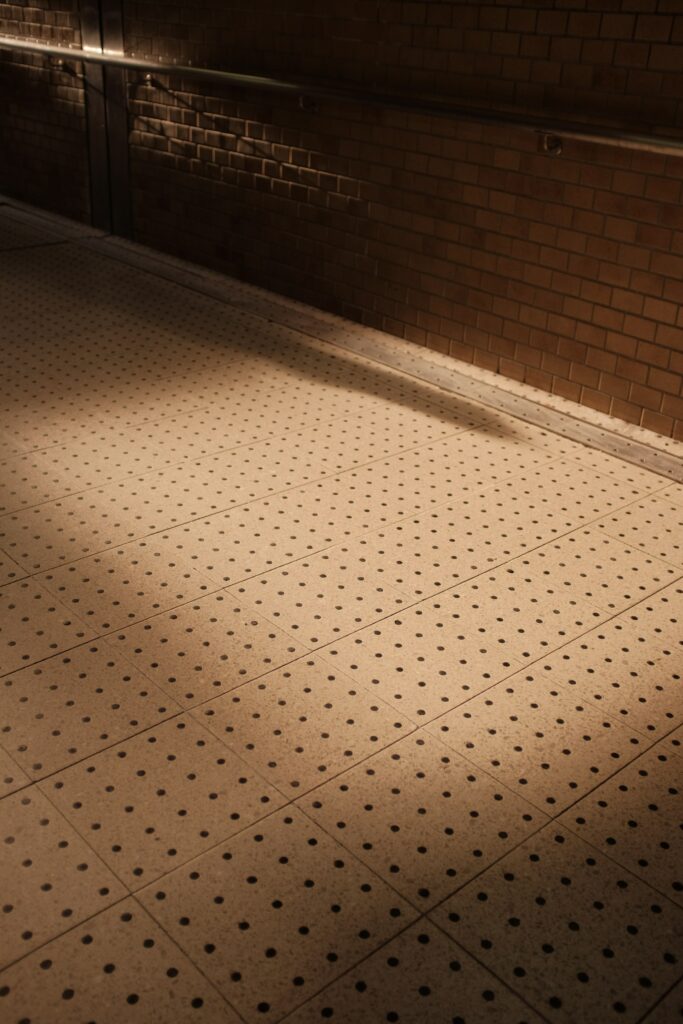 Photograph by @ mak_jp
This is the most quirky one and also one of those favorite trends of the time. Who doesn't want to hop on a painted designer floor? It can be a perfect match for any type of kitchen. It is an affordable and stylish way to spruce up your kitchen. As to keep your other things quite simple and can play with the colors of the floor instead. When it comes to painting floors the color and design possibilities are endless. Say goodbye to boring floors!
SHADES OF GREY – WHY DON'T YOU PLAY WITH THE KITCHEN RENOVATION DESIGN? :
Do you know a color classier than the color grey? Because a kitchen doesn't! Keeping your cabinets grey is a classy kitchen renovation trend nowadays. Go with the cooler and warmer shades of it according to your kitchen. A drift of grey can bring a superior look to your cabinets also hiding the dirt behind its quite dark color texture by decreasing the hassle of cleaning the cabinets and other furniture.
OPEN SPACES – THE NEW NORMAL OF KITCHEN RENOVATION: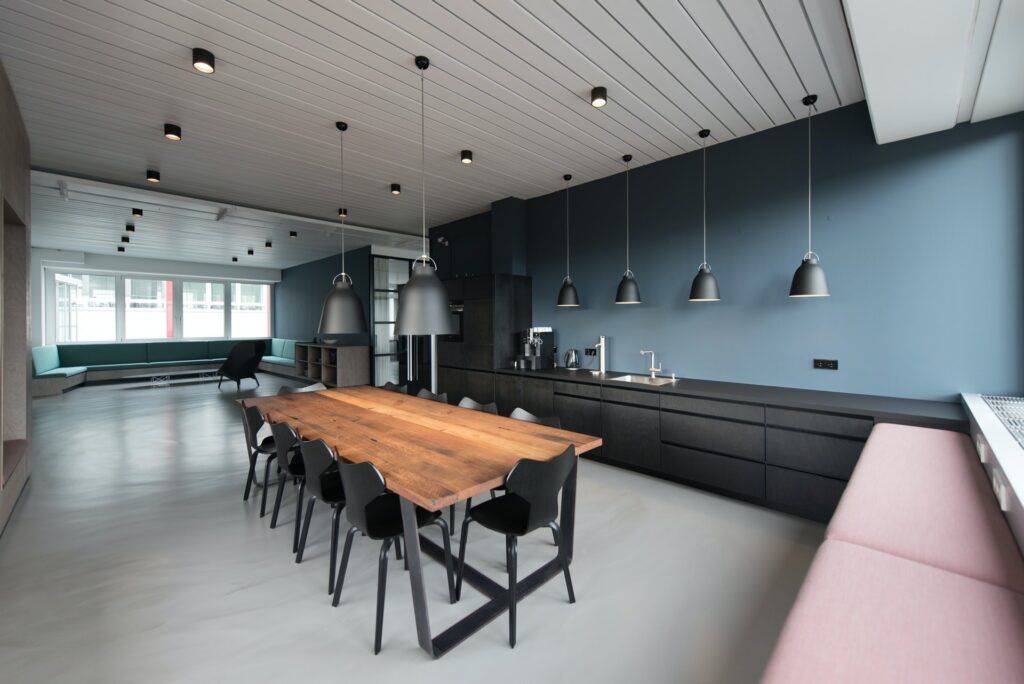 Photograph by @ Nastuh
Creating a place for keeping all your handy things on a side can be quite helpful for you. A good kitchen design is something that offers you space by also being helpful to you. If your kitchen counters are getting crowded and want something between cabinetry. Take advantage of the stack of floating open shelves. This will help you to keep your counters clutter-free. Use them to keep all your collectibles and cookbooks.
BEST OF BOTH WORLDS – STEEL GIVES YOU THE REAL KITCHEN RENOVATION FEELS!
Stainless steel and wood provide remarkable advantages in the kitchen. Who says that woods and stainless steel can't play well together, if used and managed in a good way they can be great to each other. The warm natural feel of the wood meets a more modern era of stainless steel can give your kitchen a fascinating experience. Providing you a more unique combination by letting you enjoy the best of both worlds.
SMALL TOUCHES – TO YOUR NEW KITCHEN DESIGNS:
Keep the things and surroundings as simple as possible, and enhance with small and quirky things like adding brass handles to give more high-end appeal to the basic furniture. Or else, you can add unexpected knobs made of some attractive stones that can enhance the beauty of a basic cabinet.
TWO-TONE CABINETS-THE BEST THING TO DO IN KITCHEN RENOVATION:
When it comes to mixing and matching you can prefer this option like choosing two colors for your cabinets to be, one can be a neutral or basic color and the other should be quite opposite end of the same tone to blend well with each other to give a more balanced and complete look to your kitchen.
Summing Up:
Kitchen renovation if the planned right can help you change the whole look of your kitchen.  And even though you may not like cooking we can promise you that, you'll still love the kitchen! Although we have suggested to you the best ways of kitchen renovation, only an expert in interior designing IJS Limited Contractors can help you bring your thoughts to reality! If you are at this point, we already know what you are looking for! Don't wait anymore, just let us call and help you in having the kitchen of your dreams!